Date : July 16, 2019
It's party time! We have plenty of things available to help you make your Gumnut Babies or Snugglepot and Cuddlepie themed party an amazing event. We have lots of May Gibbs inspired goodies in our shop to help you theme and prepare, as well as craft projects and downloadable templates to help you decorate. Today we made Gumnut Baby Party Hats for our Bush Baby inspired party.
You could make these for all your party guests before your party or add to the party games as a fast and fun craft activity. The instructions are for one hat so keep in mind you will need to adjust your quantities for the number of guests you are expecting.
Gumnut Baby Party Hats
You will need:
Cardboard
Crepe or tissue paper
Scissors
Glue
Cello tape
Pencil
How to make:
Step 1: Cut out some a circle in your cardboard of about 30cm in diameter. (Tip: trace a large saucepan lid or dinner plate)
Step 2: Mark the centre point of your circle and cut a straight line from the edge to the centre of your circle
Step 3: Next, prepare and cut your tissue or crepe paper to form flower blossom. Cut slits into your folded tissue or crepe paper all the way along. Make sure your lengths of blossom are longer than the circumference of the hat circle.
Step 4: To glue the blossom on to the cardboard circle, run PVA glue lightly around the outside of the cardboard hat circle. Be sure to leave a gap next to your centre cut so you can shape you hat. You could also use stick glue or cello tape to secure the paper.
Step 5: To shape your hat, slide one side of the circle cut over the other and secure with glue or tape.
Step 6: To keep the hat on, we attached two more strips of crepe paper to the hat with tape underneath.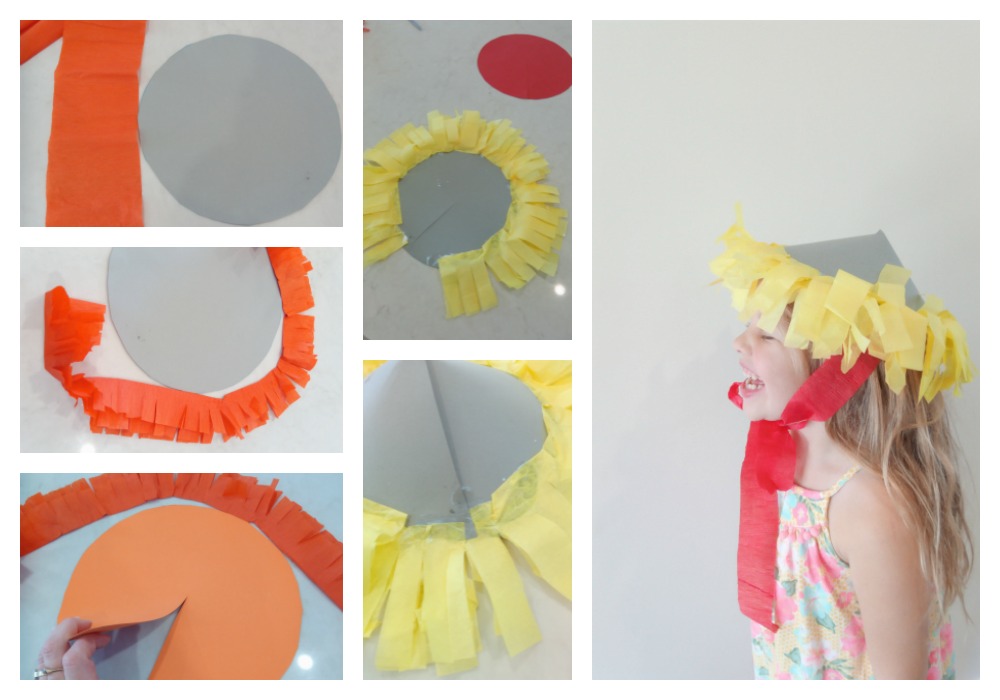 Enjoy your Australian Gumnut Baby party!