Date : February 21, 2019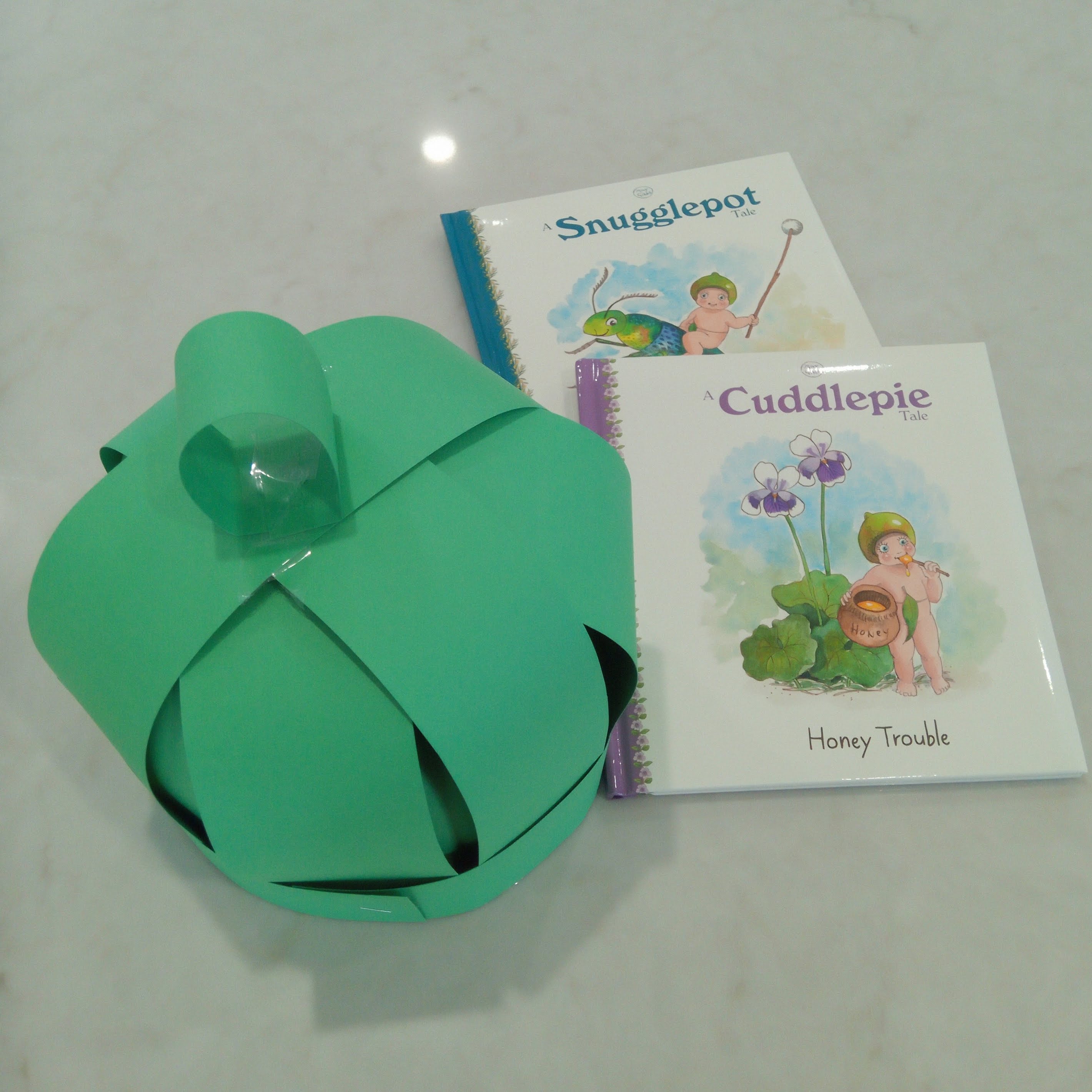 These cardboard gumnut baby crowns will take no time, mess free and are fun to wear whilst inspiring young readers to enjoy their tales of Snugglepot and Cuddlepie.
To make these gumnut baby paper crowns you'll need:
Two A3 sheets of green card
Stapler, Scissors and Clear tape.
How to construct:
Start by cutting the card into 4cm wide strips lengthwise down the sheet.
Use one or two pieces of card to make the crown shape, measuring on your child's head size then making a little bigger and then secure with a staple.
Next is starting to construct the rest of the crown. Take one length and loop it over from one side directly over to the other and secure the ends on the inside with tape. Take another piece and do the same but the opposite direction (so you have a cross on top) and secure the ends again with tape. Secure the middle with a staple.
Now Continue to loop lengths but we found it easier to do inside the crown rather than on the outside. Secure the ends to the inside of the crown with tape. Don't forget to add the little nobbly bit on the top by cutting a smaller piece of card and folding two ends over. Secure on top with some tape.
There you go a nice and easy paper gumnut baby crown that you can whip up and enjoy whilst reading your favourite May Gibbs stories.
Crafty Bel is here to help stimulate little imaginations and spark a creative flame in little people. Inspired by May Gibbs' own passion for creative writing and art, Bel helps educators and mums to embrace nature inspired creativity. You can visit Bel at Mum Takes Five