Date : April 4, 2021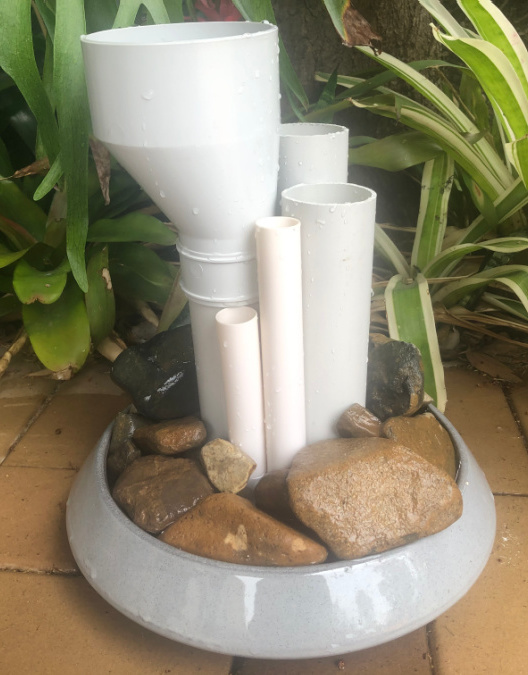 Did you know that In Australia there are 208 frog species? Some can only be found in Australia and nowhere else in the world! 
Unfortunately, due to urbanisation, land clearing and pollution, frog populations have started to decline. Some have become extinct. 
In Queensland, there are 30 frog species which are vulnerable to extinction and are currently listed on the endangered list.  
One way to help frogs is to provide a safe habitat for them to explore, and what better way to do this than to build a mini frog hotel for the garden!  
Your frog hotel will attract Green Tree Frogs, which have the ability to climb PVC pipes. You may also see other species of Tree Frogs, too.  
Materials
PVC Pipe in various widths (I used 50mm and 10mm

)

PVC Bends or Adapters

 (I used a 100mm x 50mm adaptor)

 

Bowl or shallow bucket

 

Various sized rocks and pebbles

 

Duct tape

 

Saw and scissors

 
Instructions
Seal the hole in your bowl to prevent water leaking from the base of your intended hotel. You can also use silicone. If your bucket or bowl doesn't have a drain hole, head to the next step.

 

Cut your PVC pipes into various lengths to create your hotel. Add bends or adaptors to create various sized openings for frogs to explore. 

 

Use the duct tape to hold 

the various pi

pes together. This will ensure 

it is sturdy. 

 

 

Place the pipes into the bowl and layer with pebbles and rocks. 

 

Once complete, move your Frog Hotel to the garden where it is in the shade. Add water to the base over the rocks. Don't fill the PV

C pipes with water as this has 

the potential to attract snakes. 

 

Wait for friendly 

frogs

 to explore the hotel.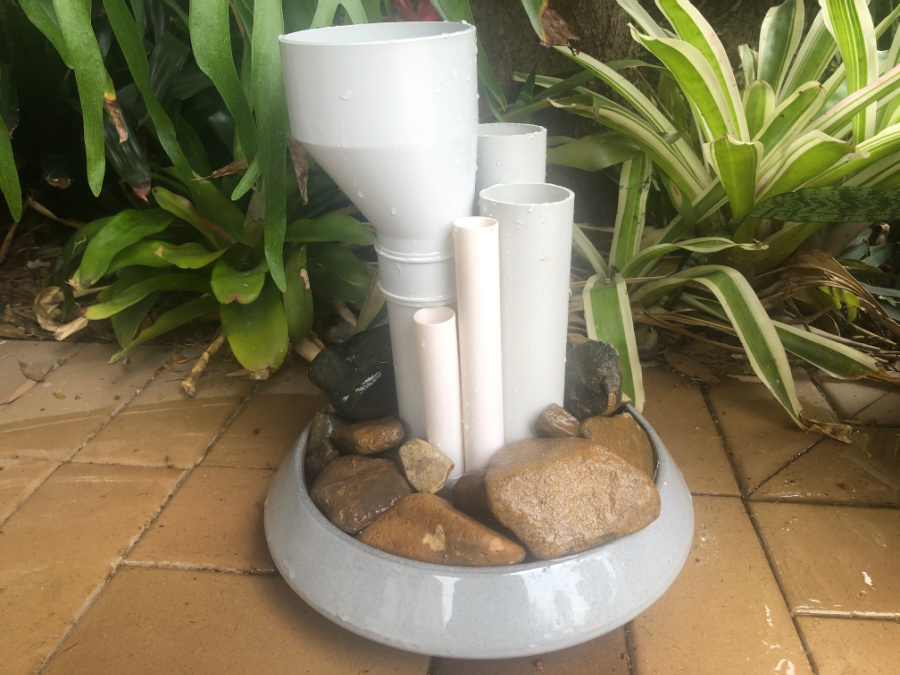 Other
Nature Craft
Ideas

Crafty Bec
Crafty Bec is here to help stimulate little imaginations and spark a creative flame in little people. Inspired by May Gibbs' own passion for creative writing and art, Bec helps educators and mums to embrace nature inspired creativity.
https://www.theplumbette.com.au/