Date : March 21, 2018
Gumnut Nursery Decor – Art Posters, Toys And Essentials
If you're looking for a unique nursery theme, with one foot in the world of vintage fashion and the other in on-trend nature play, you can't go past a Gumnut nursery design. With carefully placed art posters, classic toys and Bush Baby books on display, you'll be putting your little one to bed in a delightfully traditional nursery environment, with a charming Australian twist. Need ideas? Read on!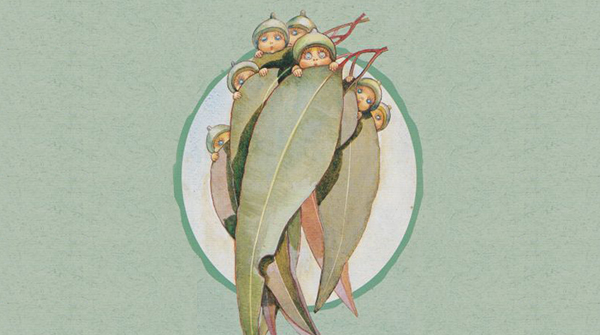 Begin with a neutral colour scheme
As you get the essentials in place, keep your bush inspiration in mind. Choose beds, cots or low boys in natural woodgrains to set the scene. White furniture can also work wonderfully as a blank canvas, just waiting for the pop of colour your Gumnut Babies will bring.
For the walls, choose warm whites or a cool green or khaki for your base. A feature wall in black, brown or yellow can add vibrancy and depth to a room. Or, choose wall paper for your feature wall, with a focus on Australia's stunning natural flora. Keep in mind that, as your baby grows, they may want to reinvent their style. But paint and wall paper are easy ways to change up a baby room, without spending a fortune.
Add wall art for vintage flair
With the basics in place, adding wall art is a popular way to inject personality and colour into the nursery. Choose framed posters, for example, or a collage of postcards. Consider these Gumnut inspired posters, ideal for framing as an eye-catching set.
Biding time before the baby arrives? Why not wile away the hours completing a May Gibbs Iconic Toy Puzzle, which can then be framed as décor? Not only is this a great decorating idea, you can take it down for play time as your child grows up in their nature-inspired nursery.
Display toys as décor pieces
One of the best hacks to creating a fun nursery is using toys as décor pieces. Did your baby receive some toddler toys as gifts? Why not pop them on display as a handy storage alternative? Stylists love to use the 'rule of three' when it comes to grouping items on a bookcase or shelf. Pop a lamp alongside the May Gibbs Twisty Blocks and some May Gibbs xBubba Organics Australian Kakadu Plum & Marshmallow Baby Moisture Lotion. This sweet vignette maintains your baby room's theme while also being practical for day to day living.
Create atmosphere with sound
Audio books are a genius way to add sound to a nursery. Do you know a child who doesn't love listening to a story? Even babies can be calmed by the soothing tones of an audio book. It may register as 'white noise' when they are tiny, but will soon be part of your general introduction to a love of classic literature for your child.
Your child's Gumnut nursery is sure to be a talking point with friends, and a restful, playful, beautiful space for you and your baby. Choose a few art posters, some engaging classic books and a neutral backdrop and you're on your way to creating a charming vintage nursery your family will love.
Choose May Gibbs-inspired art posters to create naturally beautiful nursery décor. Browse the range today!