Date : April 12, 2019
Sometimes it's the simple things that bring the most joy. My daughter just wanted a fairy crown for her Easter hat this year. To give it an Easter flavour I used yellow card, to make it "fairy"  I suggested an Easter Bush Fairy Crown.
And she loves it!   Something so simple so it won't keep you up for hours the night before, it uses minimal tools and hardly any expense.  There is also no wrong or right way so just create however you like. To give it an Easter flavour, you could add some hand drawn Easter egg shapes or some Bilby/Bunny ears to it.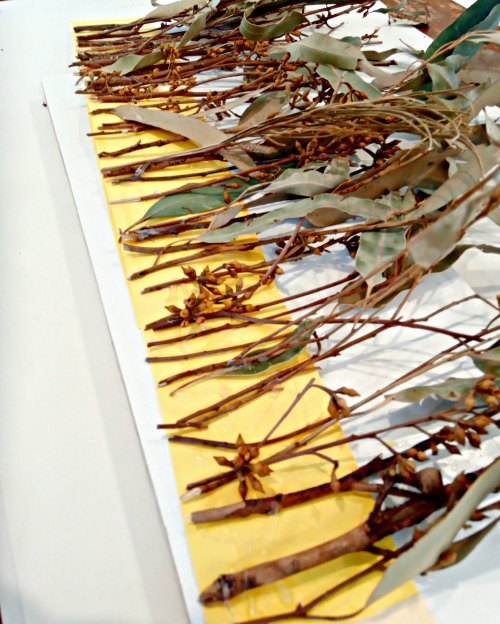 To make our bush fairy crown you will need:
A glue gun
A board or surface that can take some heat maybe hot glue on it.
Cardboard
Masking tape
Lots of sticks, twigs and leaves.
To make:
Go for a walk!  Collect sticks, twigs, small branches etc that

From your card board cut a crown shape to fit your child's head making it about 5-8 cm high (so it will be strong enough to hold the weight of sticks and doesn't bend.

Place some masking tape where you will join the crown together so you don't glue sticks there but leave the crown card as one long piece.

Break up your twigs and sticks till they are a similar length. You want them to stand up above the crown but not too high up.

Work a small section (we worked about 5cm long) with glue then lay your sticks on top making sure you don't come below the card at the bottom.   Slowly work your way along and then fill in any gaps.

Carefully stand up the crown and masking tape the two ends together.
A simple Bush Fairy Crown that you can amend to suit your little creative artist.
Crafty Bel
Crafty Bel is here to help stimulate little imaginations and spark a creative flame in little people. Inspired by May Gibbs' own passion for creative writing and art, Bel helps educators and mums to embrace nature inspired creativity.
https://www.mumstakefive.com/