Date : September 4, 2020
Looking for the perfect baby shower gift? Just love Australian-themed baby clothes? Well, LOOK NO FURTHER! 
Australiana is so hot right now – worldwide. No one can get enough of our cuddly native animals and let's be honest… is there really anything more pure Australian than a gumnut baby?! Which is exactly why the new May Gibbs range at Big W will make the perfect gifts for families not only in Australia, but also abroad. 
What Vegemite is to toast, Gumnut babies are to literature
Finding the perfect outfit to bring your baby home from hospital is not always an easy task. An outfit that stands the test of time. A newborn gift that is treasured for a lifetime. Something as pure as your new bundle of joy.
Birthdays, Christmas and even gifts for your toddler too… These gorgeous new Australiana baby gifts available at Big W are the perfect items to stash away.   
Australian themed baby clothes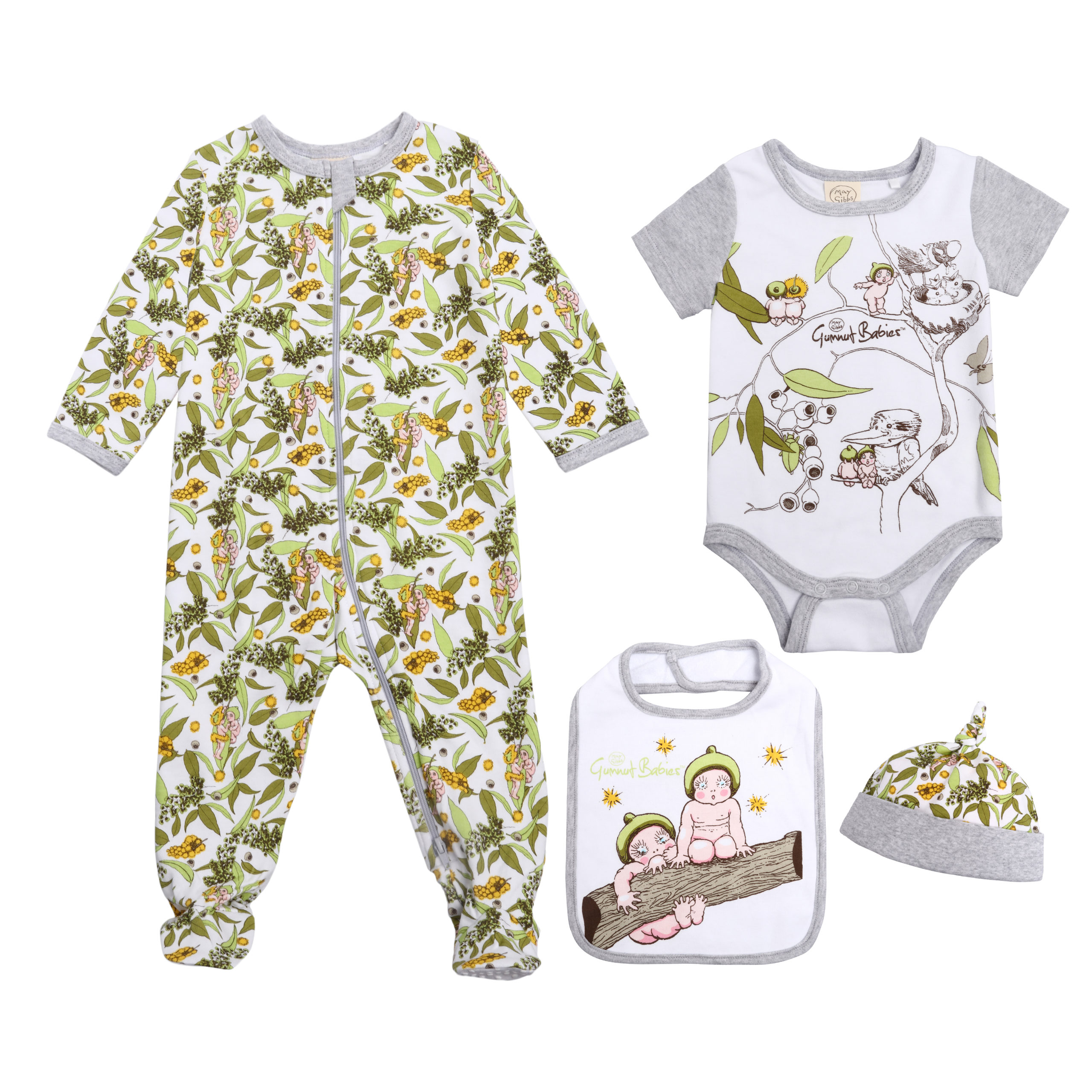 From adorable gumnut baby rompers and bodysuits to shorts and sleeping bags. There is apparel for every time of the day in a mix of characters and colours. You will find the perfect outfit for your little one. 
It's time to redecorate
Redecorating your toddler's room or designing your nursery is a big deal. It takes planning. Thought. From wall decals, framed wall art and bedspreads, to storage baskets and bins, your toddler will love their bedroom being transformed into a little Australiana themed oasis… The magic of gumnut babies, the animals, the nature… not to mention the adventures.
Feeding frenzy
It is no secret that babies and toddlers love to eat. Albeit, sometimes fussily. These fun and exciting infant feeding sets (including bowl, spoon and sippy cup) will be the perfect addition to your toddler's feeding experience. 
Not only are they adorable and practical, but also, proceeds support Australian disability services. 
May Gibbs has just released the world's cutest Australian themed baby gifts and clothing. Now is the perfect time to jump on board and show your child the magic of not only May Gibbs storybooks, but also the adventures and fun that come along with them. 
These adorable Australiana baby gifts, clothing and household items are the perfect way to introduce your little ones to the excitement and love of nature that you got to experience as a child.
Check out the full range at Big W now!